Allgemein
Wir werben regelmäßig Mittel für Konferenzen und Workshops ein und organisieren diese mit unseren Partnern an der Mohyla-Akademie. Unser wichtigstes Ziel dabei ist die Unterstützung von jungen ukrainischen Wissenschaftlern in den Sozial- und Geisteswissenschaften sowie die Anregung von Wissenstransfer mit Forschern aus EU-Ländern. Die Ergebnisse der Konferenzen und Worskhops werden von uns möglichst in englischer und/oder deutscher Sprache in angesehenen Wissenschaftsjournalen publiziert.
Frühere Konferenzen/Workshops
26/27 Januar 2018, Workshop "Donbas and Crimea: Status and Perspectives of Ukraine's Contested Territories"
---
2/3 Dezember 2016, Konferenz "Political Development between Competing Empires. Ukraine, Belarus and Georgia in Search of Sustainable Political and Economic Orders"
---
11/12 Dezember 2015, Workshop "National Perspectives on the Ukraine Crisis. Image Transformation, Foreign Policy Change, and Consequences for European Foreign Policy"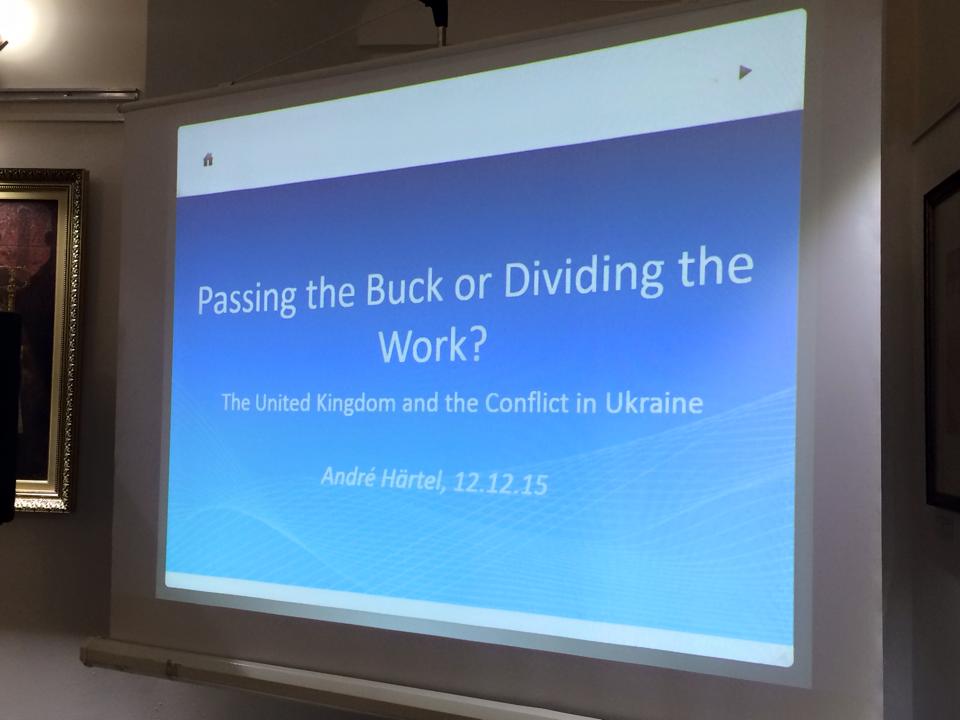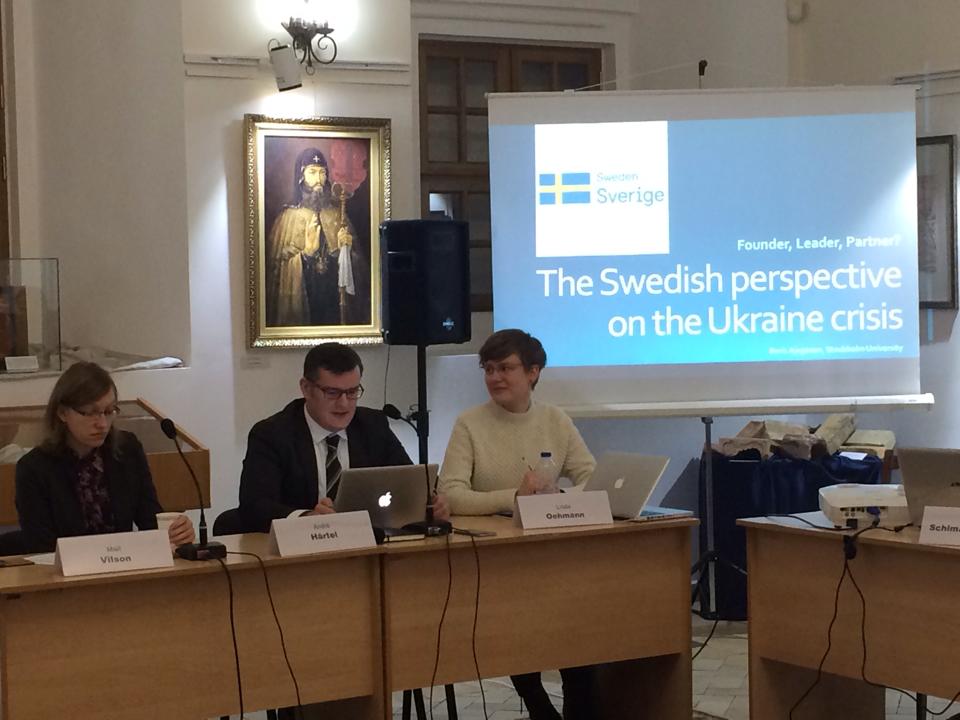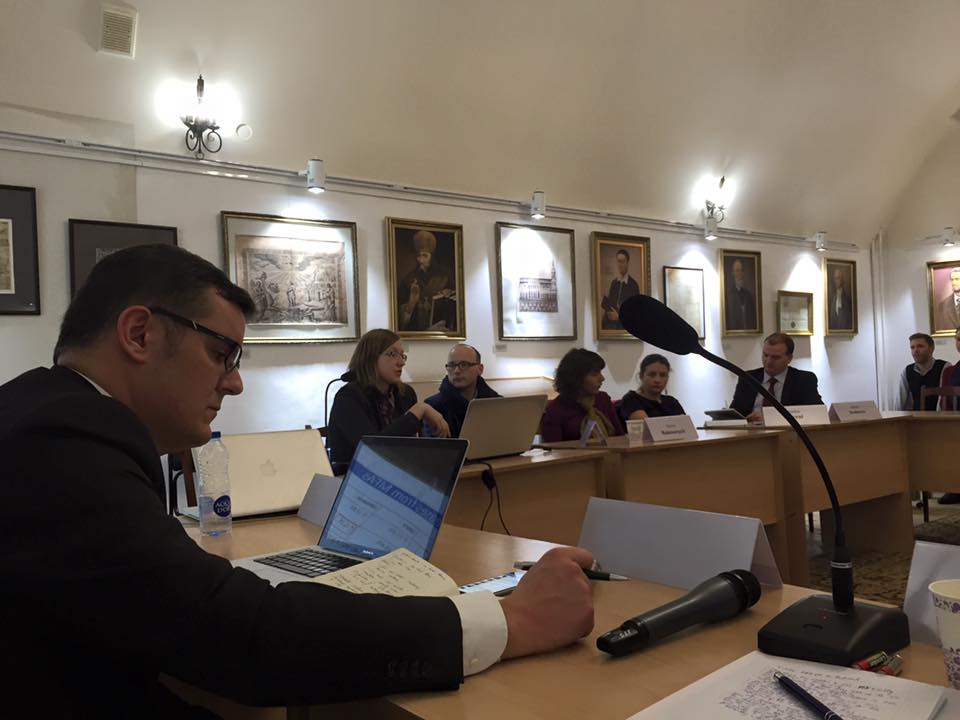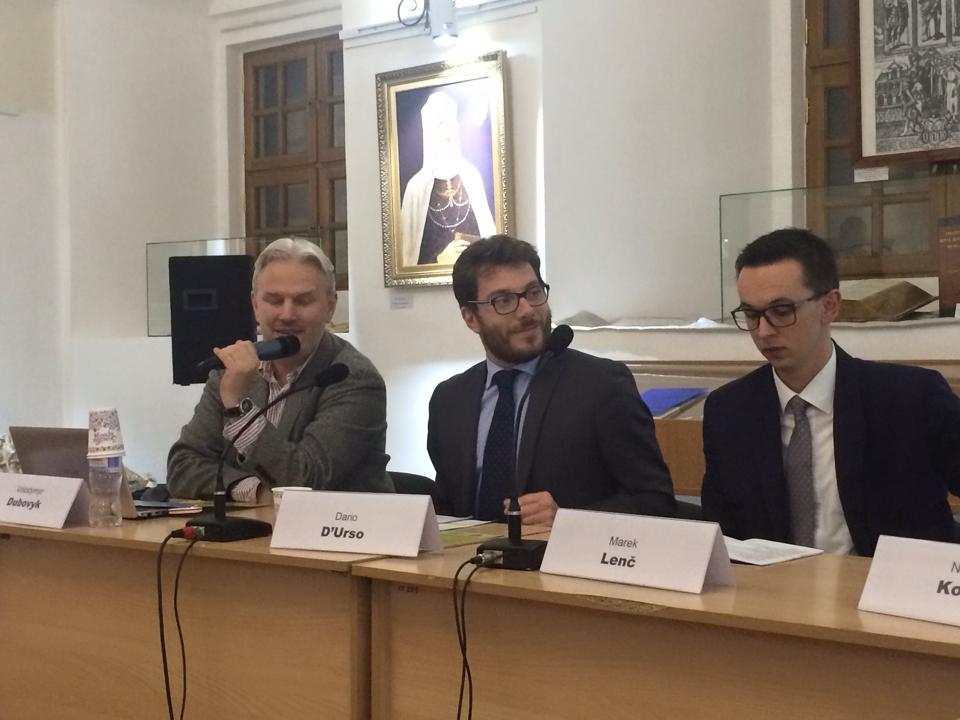 Fotos von dem Workshop

Hier eine Zusammenfassung des Workshops lesen

Hier das Programm des Workshops lesen

---
12 Dezember 2014, Konferenz "Ukrainian Civil Society after the Maidan: Potentials and Challenges on the Way to Sustainable Democratization and Europeanisation"